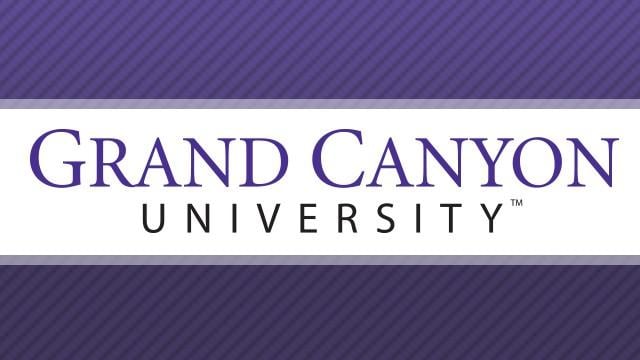 © cbs 5
PHOENIX (CBS5) -
With a big second-half rally, Grand Canyon remained unbeaten at home -- and won its fourth game out of the last five -- with a 72-66 victory over Seattle U at GCU Arena Thursday.

The Antelopes (17-7, 6-5) trailed by five at halftime and by as much as nine in the second half before turning the tables on the Redhawks (13-13, 8-5). GCU is 9-0 at home, has won 10 straight at the arena, and is 22-1 in the building over the last two seasons.

"I was pretty demonstrative at halftime," said GCU coach Trent May. "We knew we had a great opportunity at home, like we always do, and I knew we had a lot of fight in us. Our girls put up a great fight in the second half.

"I'm proud of our staff and I'm proud of our girls and their resiliency."

Trailing 43-34 with 13:16 left, Grand Canyon went on an 11-0 run to take the lead. It later extended the margin to 13, 66-53 at the 1:16 mark.

A key for the 'Lopes turnaround was less turnovers. In the first half, Seattle U led 32-27 with 17 points coming off 12 Grand Canyon turnovers. GCU had just two points on four Redhawk mistakes. In the second half, GCU helped force 13 Seattle errors, converting them into 17 points, while committing only six more of its own, closing the points-off-turnover ratio to 25-19. The game had eight ties and 10 lead changes.

"They're a good well-coached team," said May of Seattle.

"We had way too many turnovers in the first half and our girls responded in the second half by making better decisions," he added.

Deanna Daniels and Jenna Pearson shared game-high scoring honors with 19 each. Both fouled out of the game. Daniels was 8-for-10 from the field and had eight rebounds. Pearson was one point shy of her career high. She was 7-for-11 from the field, including 3-for-4 from 3-point range. Johnna Brown had 13 points and 10 rebounds to get her team-best sixth double-double of the season. Kaitlyn Petersen had 11 points, eight in the second half. Justine Johnson had all eight of her points in the second half. She had a game-high seven assists, too.

GCU takes on Western Athletic Conference leader Idaho at 2 p.m. Saturday at the arena. It will be Lady 'Lopes Breast Cancer Awareness Day.

Copyright 2014 CBS 5 (KPHO Broadcasting Corporation). All rights reserved.