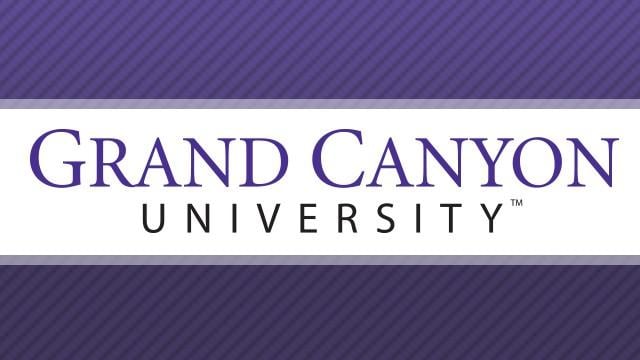 © cbs 5
PHOENIX (CBS5) -
GCU got key wins from the young and the old in picking up a 28-13 victory over Northern Colorado in the Antelopes first home match of the season at GCU Arena.

Improving to 5-4 in duals for the year, Grand Canyon senior Martin Fabbian and freshman Austin Gaun sealed the victory with late match heroics in wins at 174 and 184, respectively.

Fabbian came from behind in his victory. Trailing 7-2 in the final minute of the third period against UNC's Josh Van Tine, he picked up a reversal and near fall points before finishing it off with a pin at the 6:28 mark. It was GCU's third win by fall.

Thirteen of Fabbian's team-high 20 wins have come by pin.

"He's a big-move wrestler and he can put guys in danger and that's what happened tonight," said GCU coach R.C. LaHaye.

While Fabbian got GCU close, newcomer Gaun made sure of it. The Flagstaff frosh broke a 6-6 tie against Nick Bayer with a takedown with :31 to go. Adding a point for riding time, Gaun won 9-6 to give GCU a 25-10 lead.

"That was one of their better kids," said LaHaye. "(Gaun) pushed the pace and broke him in the third."

At 197, GCU's Marcus Haughian took advantage of his riding time point, too. It was the difference in a 4-3 win over Cole Briegle.

GCU got off to a good start with three straight wins at 133, 141 and 149. All collective bonus points.

Lino Estrada got GCU in the win column, jumping out early on UNC freshman Sonny Espinoza and finishing with a win by fall in 6:26.

Zach Zehner kept his GCU record unblemished, at 4-0, with a 9-0 major-decision over Nick Adams.

Mike Hamel didn't take long to give GCU six more points. At 2:01 of the first period, he pinned Beau Roberts to win the 149 match. It gave the 'Lopes a 16-3 lead.

"We've got to get guys in the mindset of looking for more than just a decision and getting bonus points and that happened tonight," added LaHaye.

GCU, ranked No. 1 in the National Collegiate Wrestling Association, will wrestle for the NCWA Collegiate Cup Jan. 24-25 in Dalton, Ga.
Copyright 2014 CBS 5 (KPHO Broadcasting Corporation). All rights reserved.