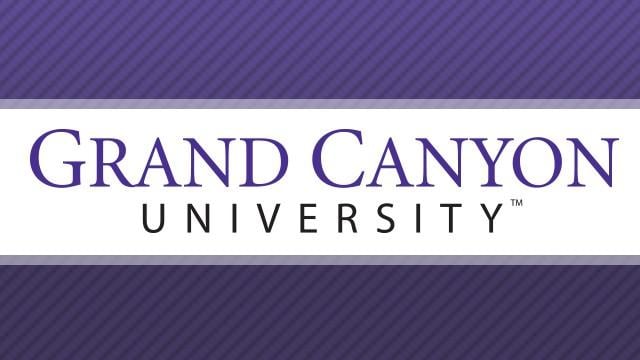 © cbs 5
PHOENIX (CBS5) -
Grand Canyon had three champions and five runners-up in Saturday's Utah Valley Open in Orem, Utah.

Freshman AJ Salazar (125), newcomer Zach Zehner (141) and veteran Peter Anguiano (285) all took the top prize in their respective weight classes. Lino Estrada (133), Mike Hamel (149), Juan Carlos Maynes (165), Marcus Haughian (197) and Nate Zobott (285) were all runners-up.

"It was good to get mat-time and for our guys to come out on the right side of things," said GCU coach R.C. LaHaye.

It was the second title of the season for Anguiano, a redshirt-junior. He took home first earlier this year at the Embry-Riddle Open. Anguiano won twice by decision. He won by default over Zobott in the championship match. Anguiano went 4-0 last weekend at the Fourth Annual Grand Canyon University Duals.

"He's getting back to his old form," said LaHaye.

Zehner wrestled his first matches as an Antelope. He became eligible at the semester, transferring from the University of Wyoming. He won twice by fall before downing Utah Valley's Dalton Brady, 5-2, in the championship match.

"It was good to see him his first time out and kick-off his GCU career," added LaHaye.

Salazar picked up his first title of the season. He won by technical fall and fall, before defeating Korbin Levin, wrestling unattached, 5-4 in the title contest.

"He beat some good kids and it's good to see him hit his stride," said LaHaye.

In opens, GCU has eight individual titles. Anguiano is the only Antelope with two. Austin Solari (141), Gavin Ludwig (165) and Austin Gaun (184) all won at Embry-Riddle, while Hamel was a champ at the Colorado Mesa Open.

It was the second time Estrada, Haughian and Zobott have earned runner-up awards. Estrada and Haughian were second at Colorado Mesa. Zobott was runner-up to Anguiano at Embry-Riddle. Solari also has a second-place finish from the CMU Open.

The Antelopes return home for a dual meet 7 p.m. Friday at GCU Arena against Northern Colorado.

Copyright 2014 CBS 5 (KPHO Broadcasting Corporation). All rights reserved. The Associated Press contributed to this report.