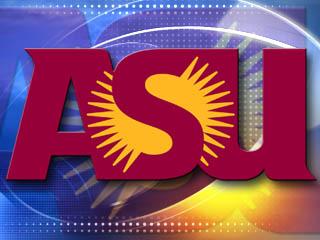 TEMPE, AZ (AP) -
Former NFL executive Ray Anderson will be named Arizona State's vice president for athletics, a person familiar with his hiring told The Associated Press.
Anderson will be introduced as Arizona State's next athletic director Thursday, according to the source, who spoke on condition of anonymity because no official announcement has been made.
Anderson will replace Steve Patterson, who left Arizona State in November to become the athletic director at the University of Texas.
Anderson spent eight seasons as the NFL's executive vice president of football operations before deciding to leave last month to pursue other opportunities. He also four years as an executive for the Atlanta Falcons and owned his own sports agency, AR Sports, which merged with Octagon in 2001.
Copyright 2014 Associated Press. All rights reserved.