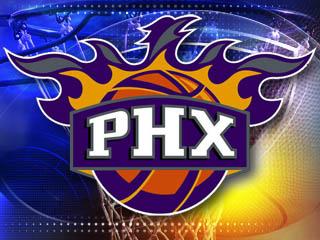 PHOENIX (AP) -
Eric Bledsoe scored 25 points and Phoenix matched its season high with 15 3-pointers -- in 30 tries -- to beat the Dallas Mavericks 123-108 Saturday night in the surprising Suns' highest-scoring game of the season.
Gerald Green made 4 of 8 3-pointers en route to 22 points and Channing Frye made 4 of 6 3s and scored 18 in the Suns' seventh win in their last eight games. Bledsoe made 3 of 4 from beyond the arc. P.J. Tucker was 2 of 3 from long-range and scored 16.
Dirk Nowitzki scored 21 points, and Monta Ellis and Brandan Wright had 19 apiece for the Mavericks, whose only lead of the night was 2-0. The 123 points were the most allowed by Dallas this season.
Both teams were playing on consecutive nights.
Copyright 2013 Associated Press. All rights reserved.