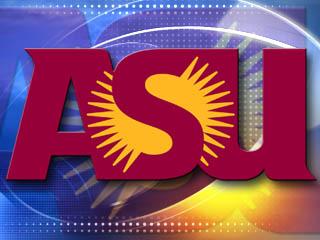 © cbs 5
Jahii Carson had 23 points and Jermaine Marshall added 18 points as Arizona State used a dominant second half to pull away for a 78-56 rout of DePaul on Friday night.
Carson, a 5-10 guard, was 9-of-16 from the field and also had nine rebounds and five assists. Marshall was 7-of-12 from the field.
Arizona State (8-2) had dropped two of its three previous games -- losses to Creighton and Miami (Fla.) -- after starting the season by winning six straight.
The Sun Devils led by just three points at halftime (28-25) before taking control in the second half.
Billy Garrett led DePaul with 14 points, but the Blue Demons struggled offensively throughout the game, going 19-of-65 for a season-low 29.2 percent.
DePaul (4-4) was coming off its most impressive win of the season, a 93-81 victory over Oregon State last Sunday.
Copyright 2013 CBS 5 (Meredith Corporation). All rights reserved.