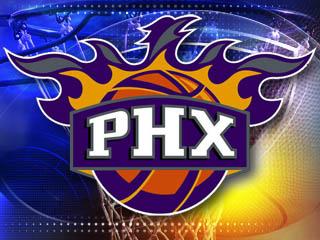 © cbs 5
SALT LAKE CITY (AP) -
Markieff Morris score 23 points on 8-of-13 shooting off the bench, and Goran Dragic added 19 points and nine assists to lead the hot-shooting Phoenix Suns to a 112-101 victory over the Utah Jazz on Friday night.
Eric Bledsoe also scored 19 points off the bench and Miles Plumlee chipped in 15 points and 10 rebounds for the Suns, who beat the Jazz for the second time this month. Phoenix had no trouble getting into an offensive rhythm early, shooting 41-of-75 (54.7 percent) from the field.
It kept Utah at a comfortable distance for much of the game despite a strong offensive outing for the Jazz. Marvin Williams had 18 points and Alec Burks added 16 off the bench to lead Utah, who lost despite shooting 40-of-83 (48.2 percent) from the field.
Copyright 2013 CBS 5 (Meredith Corporation). All rights reserved.