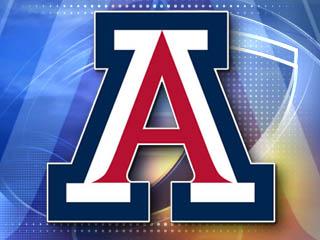 © CBS 5
The Arizona Wildcats have signed two forwards and two guards in a recruiting class that many are ranking among the nation's best.
The players who will join the Wildcats next season include Kadeem Allen, a 6-foot-3 guard out of Wilmington, N.C., and Parker Jackson-Cartwright, a 5-8 guard from Los Angeles. At forward are 6-foot-7 Stanley Johnson from Santa, Ana, Calif., and 6-foot-8 Craig Victory of New Orleans.
Allen, a combo guard, is considered one of the nation's top junior college players from Hutchinson JC, while Johnson is a five-star prospect who has helped lead Mater Dei to three straight championships.
Arizona is 5-0 this season and ranked fifth in the AP Top 25.
Copyright 2013 CBS 5 (Meredith Corporation). All rights reserved.