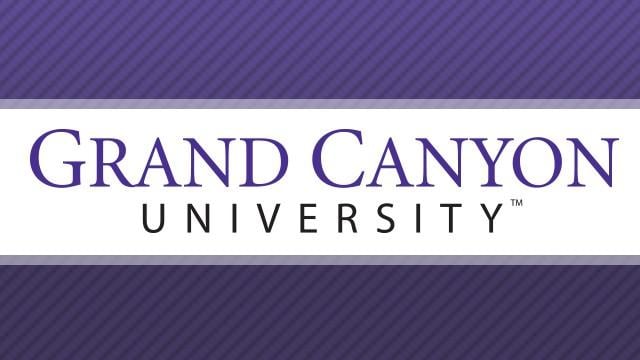 © cbs 5
PHOENIX (CBS5) -
Grand Canyon University head men's basketball coach Dan Majerle today announced that Gerard Martin, Kerwin Smith and Boubacar Toure have each signed a National Letter of Intent to join the Antelopes squad for 2014-15.

Martin hails from Manly, Australia and played for the Australian Institute of Sport. He was also a two-time conference champion representing Scots College in Sydney, averaging 20.0 points per game. Martin was a member of Gold Medal winning sides for the U16 and U18 state team, as well as a Silver Medalist for the U17 squad. He averaged 4.8 points and 3.2 rebounds per game in the recently completed FIBA U19 Championships.

"Gerard is a big 6'6 shooting guard or small forward out of Australia," said Dan Majerle. "What I love about him is he is ultra-competitive and one of Australia's top players. He is a defensive oriented kid who has great potential offensively. His mindset and attitude are what we want at GCU. Gerard will come in right and away and be able to guard. I love his size and he is a great addition for what we are looking to do over the next four years."

"I am really excited to be attending GCU next year," said Martin. "The university, the culture and the basketball program are all in a great situation and I feel it is a perfect fit for me as a student-athlete and person. To be surrounded by the likes of Dan Majerle and Mr. Colangelo is really exciting and it is clear that the team is only heading into a positive future. I can't wait to get there and learn from their experiences."

Majerle also landed 6'9 power forward, Kerwin Smith, from Woodrow Wilson High School in Dallas, Texas. He scored 16 points and grabbed 14 rebounds in his opening game of this season on Nov. 14. Last season as a junior, he averaged 6.3 points and 7.5 rebounds per game. Smith scored a season-high 15 points on two occasions and 15 rebounds in five games.

"Kerwin is a 6'9 kid out of Texas who has great post moves and is very good on the block," added Majerle. "He is very athletic and can get out and run and finishes above the rim. I think we will develop him to be a guy that can step out and be a face up guy and also someone who will be able to put the ball on the floor. Kerwin's mindset fits what we are looking to add in this class."

"I'm really excited about committing and signing with GCU as this has been a dream of mine (going to college)," said Smith. "I want to thank Coach Majerle and GCU for giving me the opportunity of a lifetime. I plan on using all my energy to be a complete student-athlete and an ambassador for GCU."
Toure, a 6'11 center, comes to GCU from Dakar, Senegal. He has spent time in Phoenix with Phase One Academy.

"Boubacar has extremely good size and is an exceptionally hard worker," said Majerle. "He has limited experience playing in games, but the growth we have seen out of him in just this past month alone has shown that his potential is through the roof. I think he will come in right away and guard and block shots and we as a staff will work hard to develop his offensive game. What is exciting about Boubacar is his work ethic and how good he wants to be at this level."

Grand Canyon returns to action tomorrow at GCU Arena with a game against Western New Mexico at 7 p.m. Tickets can be purchased by going to www.gcuarena.com or by calling the box office at 602.639.8999. The Antelopes have gone 30-2 at home since the arena opened prior to the 2011-12 campaign.
Copyright 2013 CBS 5 (Meredith Corporation). All rights reserved.