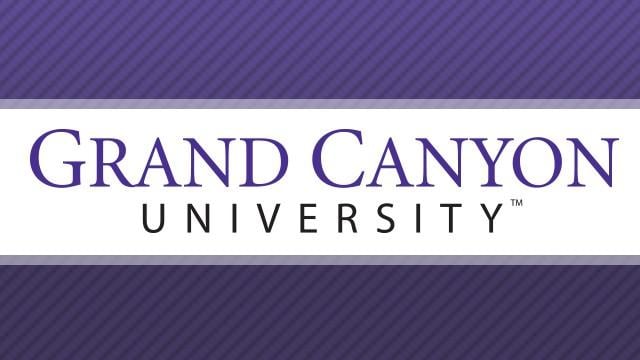 © cbs 5
PHOENIX (CBS5) -
The Grand Canyon University men's soccer team (4-13-1, 2-8-0) scored two unanswered goals to claim a 2-1 double overtime win over Incarnate Word (6-7-1) tonight in a non-conference matchup at the Gayle and Tom Benson Stadium in San Antonio, Texas. The Cardinals competed as an Independent this year as they are also making the transition into NCAA Division I.

The Antelopes have become accustomed to close games this season, playing in 12 contests decided by one goal or less as tonight also marked their third match that went into extra minutes. The win was the second straight for GCU, playing in their first overtime game since Sept. 21 at New Hampshire.

"We have gone through some tough times this year, but these young men have battled all year," said head coach Petar Draksin. "It's a different style play at Division I, it's faster, and that is something that we have had to adjust to. We have learned a lot throughout the season."

The Cardinals got off to a quick start, taking their first shot less than two minutes into the contest and getting on the board via a Ben Conway goal in the fourth minute. Conway was assisted by Placide Buduri on a cross to the top of the box that was placed in the left corner of the net.

GCU then put on the offensive pressure for the remainder of the half, outshooting Incarnate Word 10-5 as they kept Cardinals keeper Jarred Kahan busy with five of those attempts on target. The 'Lopes defense allowed just one shot on goal in final 41 minutes of the first half as Incarnate Word maintained their 1-0 advantage at the break.

Alberto Sanchez Garcia knotted the game at one with a header goal in the 80th minute after the squads traded shots to open the second half. Daniel Wall sent a cross from the right side that found Garcia, who pushed the ball into the back of the net for his fifth goal of 2013.

"We were disorganized early and they took advantage of that, but luckily that gave us time to rebound," added Draksin. "We scored a gorgeous goal down the right side where Daniel found Alberto and that got us back in the game."

The Cardinals would take four more shots before the regulation clock expired, but GCU keeper Felipe Reyes picked up two key saves in the final six minutes to force overtime. Incarnate Word held the 15-13 lead in shots through 90 minutes, while the 'Lopes put seven of their attempts on goal.

Both teams took two shots in the first overtime period, and Reyes added another save to match his career-high of five, which he set in GCU's 1-0 win over Air Force on Friday night. Neither team scored as the game was pushed into it's final 10 minutes.

In dramatic fashion and with just 10 seconds remaining in the game, Gerrit Thomes scored the game-winning goal on an assist from Garcia. GCU had a quick counter following an Incarnate Word corner kick and Thomes put the ball into the lower right corner to secure the win. As was the case in the first overtime period, both teams took two attempts but GCU's last put an end to the contest.

Thomes led the squad with five shot attempts, all of which were on target, as he recorded his third score of the season and first game-winner.

"I thought we played great in the second half, and we both had our fair share of chances but the defense was strong at both ends," Draksin said. "It went back and forth, and we caught them short-handed in the back and Alberto gave Gerrit a great ball for the win."

GCU will play their 2013 season finale on Tuesday at San Diego State. Kickoff is slated for 8 p.m. (Arizona time) and fans can follow the action by visiting www.gculopes.com.

"The season went by way too fast, and we learned a lot," said Draksin. "I love this team. It's unfortunate that our record isn't better, but we were in every game. We have accomplished a lot already. We will face another Pac-12 team in San Diego State, our third game in six days. We will play our hearts out and give San Diego State a run and hopefully pull out a win. It doesn't matter who we play, we have to worry about ourselves and leave it all on the field."
Copyright 2013 CBS 5 (Meredith Corporation). All rights reserved.