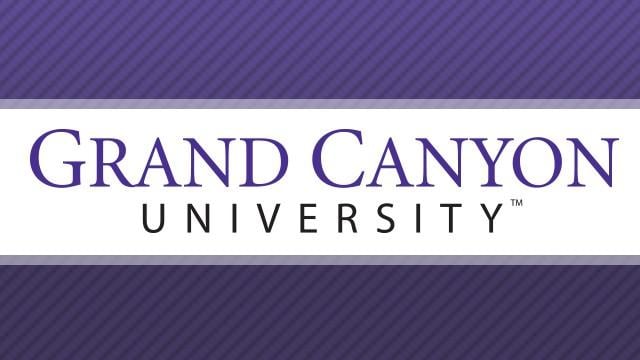 © cbs 5
PHOENIX (CBS5) -
In their seventh one goal game of the season, the Grand Canyon University men's soccer team (1-7-1, 0-2-0) fell to visiting Kansas City, 2-1, today in a Western Athletic Conference matchup on the GCU Soccer Field in Phoenix, Ariz. It was the fifth straight contest decided by one goal for the Antelopes.

GCU held the advantage in shots, 18-11, and also put six of those attempts on target, keeping 'Roos keeper Chris McGaughey busy at the net.

It was heated affair throughout, with six yellow cards and one red card being dished out in the contest.

"For me, this is probably the most frustrating game of the season because we were at home on a Sunday afternnon in the Arizona weather and we were flat," said head coach Petar Draksin. "We just did not show up to play, everything was slow. This is not going to continue to happen."

"We had our chance to be at home, and we didn't get the job done," added Draksin. "It doesn't matter where we play from now on, it is time to train and practice differently."

Although the 'Lopes held the offensive possession for much of the first half, UMKC broke through first with a score in the 24th minute when Jordan Rideout found the back of the net on a long assist from Broc Cramer.

GCU scored in dramatic fashion to equalize the score at one before the half was over, as Jose Rodriguez Nieblas recorded his second goal of the season off a deflected shot by Courage Chirandu as the clock winded down.

The 'Lopes held the advantage in both shots, 9-5, and shots on goal, 4-2, during the first 45 minutes.

Neither team was able to find the back of the net in the second half until the 'Roos were awarded a penalty kick in the 88th minute following a GCU foul in the box. Rideout successfully converted the opportunity, his second score of the game, to give UMKC the 2-1 lead with two minutes to play. GCU was unable to get another shot attempt before time ran out.

"We will get back to work tomorrow, and do some things differently and make adjustments," said Draksin.

The 'Lopes will now hit the road for four WAC contests, beginning with a Friday matchup at Houston Baptist at 5 p.m. (Arizona time). Fans can follow the action live by visiting www.gculopes.com.

Quick note: The GCU game scheduled for Oct. 5 at Air Force, which was postponed due to the partial government shutdown, has been rescheduled for Nov. 5 in Colorado Springs, Colo., at 6 p.m.
Copyright 2013 CBS 5 (Meredith Corporation). All rights reserved.