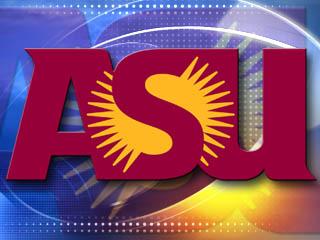 © cbs 5
Arizona State is coming off one of the most difficult four-game stretches in the country and the natural inclination would be to let up.
The Sun Devils can't afford to do that, though.
Not with their goal of winning the Pac-12 championship still in reach and not with the rise in competition across the league.
Arizona State starts the bulk of its Pac-12 season Saturday night at home against Colorado.
Under new coach Mike MacIntrye, the Buffaloes have already won more games than last season, but the last two games were ugly.
Colorado lost 44-14 to Oregon State on Sept. 28 and 57-16 to Oregon last week after leading in the first quarter.
Arizona State (3-2, 1-1 Pac-12) hopes to make it three straight lopsided losses for the Buffaloes (2-2, 0-2).
Copyright 2013 CBS 5 (Meredith Corporation). All rights reserved.