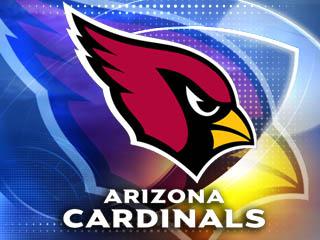 © cbs 5
Carson Palmer has said that the offensive system of Arizona coach Bruce Arians is the most difficult he's encountered in his long career.
Four games into the season, it shows.
The Cardinals are sputtering on offense and while the quarterback always gets the brunt of the criticism when that happens, the Cardinals say there's plenty of blame to go around.
The 33-year-old quarterback, acquired from Oakland in the offseason, has completed 57 percent of his passes for 1,010 yards with only four touchdowns and six interceptions.
But it's the whole offense, not just Palmer.
Arizona ranks 18th in the league in passing, 26th in rushing and 27th in total offense.
Copyright 2013 CBS 5 (Meredith Corporation). All rights reserved.