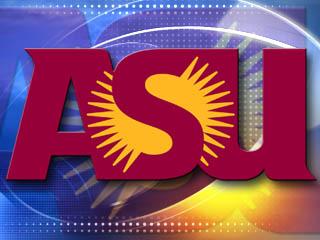 © cbs 5
Notre Dame coaches were as pleased to see running back George Atkinson III running over defenders for short gains against Oklahoma as they were with his 80-yard touchdown when no one touched him.
Coach Brian Kelly and his staff have been on the 6-1, 220-pound junior all season about the need for him to be harder to tackle. He credited following his coaches' advice for finishing with a career-high 148 yards rushing.
The question now is: Will it carry over to Saturday when the Irish (3-2) face No. 22 Arizona State (3-1) in Arlington, Texas? Atkinson says he knows he has to keep proving himself, saying otherwise last week doesn't mean anything.
Kelly says he's got to do it every week, saying he shouldn't be tackled by his ankles.
Copyright 2013 CBS 5 (Meredith Corporation). All rights reserved.