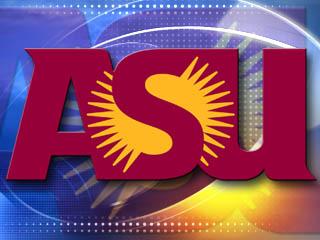 © cbs 5
Joel Stave's stumble led to one of college football's strangest finishes.
His team trailing by 2, the Wisconsin quarterback tried to take a knee at the center of the field to set up a potential winning field goal against Arizona State Saturday night.
Stave stumbled as he tried to kneel after being clipped by one of his linemen and plopped the ball on the 15-yard line, causing confusion on both sides of the ball.
Arizona State's players jumped on the ball, thinking it was a fumble, but the officials ruled it down.
Realizing the clock was still running, Wisconsin tried to get a final play off, but ran out of time.
Arizona State won 32-30 and both sides were still confused long after it was over.
Copyright 2013 CBS 5 (Meredith Corporation). All rights reserved.