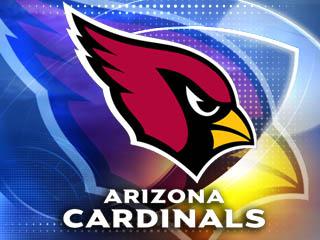 TEMPE, AZ (AP) -
One thing was clear in the Arizona Cardinals' season opener, Carson Palmer has more than Larry Fitzgerald as a reliable target.
Sure, Fitzgerald had eight catches for 80 yards and two touchdowns, but Andre Roberts and Michael Floyd had big games, too, although it was for naught in a 27-24 loss to St. Louis.
Roberts caught nine passes, matching his career best, for 97 yards, many of them coming on third down and more than a few accompanied by crunching hits from the Rams defense. Floyd, entering his second season after Arizona drafted him in the first round out of Notre Dame, had a 44-yard grab to set up the Cardinals' first touchdown. He finished with four receptions for 82 yards
Copyright 2013 Associated Press. All rights reserved.