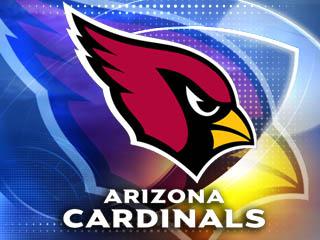 © cbs 5
New Arizona coach Bruce Arians says he is disappointed but not discouraged by his team's near-miss season-opening loss at St. Louis.
Arians says improvements are needed in pass protection and the pass rush in the aftermath of the 27-24 defeat.
The Cardinals led 24-13 in the fourth quarter but stalled on offense and faltered on defense as Sam Bradford led the Rams to the come-from-behind victory.
Left tackle Levi Brown gave up three sacks to Robert Quinn and was called for a holding penalty. Arians blamed it on "poor technique" and Brown says he knows he needs to do better.
Arians also says better technique is needed to improve Arizona's ineffective pass rush off the edge. While the Cardinals' Carson Palmer was sacked four times, Bradford was not sacked once.
Copyright 2013 CBS 5 (Meredith Corporation). All rights reserved.