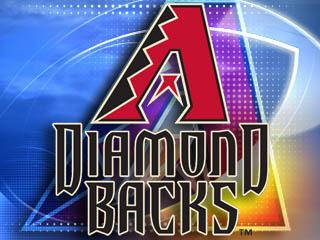 PHOENIX (AP) -
Brandon McCarthy turned in seven strong innings, and Paul Goldschmidt drove in two runs to lead the Arizona Diamondbacks to a 6-1 victory over the San Diego Padres on Monday night.
After a shaky first inning, the 6-foot-7 McCarthy (3-8) allowed only four runners over his final six innings. It was his first win since he beat San Diego on May 28. His other victory was a shutout at Miami on May 18.
McCarthy lasted only into the third inning in his previous start, a 10-7 loss to the Reds. He allowed seven runs and eight hits in 2 1-3 innings.
Goldschmidt stretched his NL-leading RBI total to 103 with a triple and ground out. He is the most RBIs for an Arizona hitter since Luis Gonzalez drove in 104 in 2003.