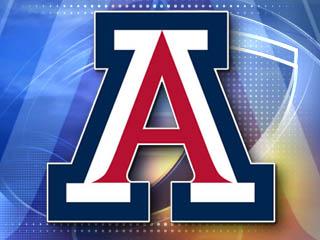 © cbs 5
A dozen days before their season opener, the Arizona Wildcats have yet to name a starting quarterback.
Coach Rich Rodriguez says he hopes to whittle down the pool in the coming days but could wind up playing two or three at the position in the early games.
The apparent front-runner is senior B.J. Denker, who saw some game action -- including one start -- as backup to Matt Scott last season.
But transfers Jesse Scroggins and Nick Isham are in the mix, as is true freshman Anu Solomon.
The unsettled quarterback situation was the No. 1 issue as the team gathered for its media day Sunday.
Copyright 2013 CBS 5 (Meredith Corporation). All rights reserved.