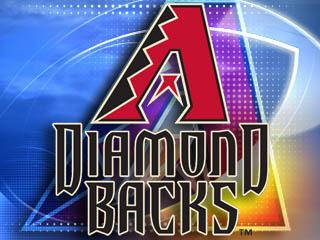 PHOENIX (AP) -
Adam Eaton hit the first pitch of the ninth inning for a game-ending homer and the Arizona Diamondbacks beat the Baltimore Orioles 7-6 on Monday night.
Arizona trailed 4-2 before stringing together three straight run-scoring singles in the seventh inning to take the lead.
Chris Davis tied the game in the eighth inning with major league-leading 43rd homer.
Wil Nieves then led off the bottom half with his first homer in a year to put Arizona up 6-5.
Baltimore tied it in the ninth on Nick Markakis' sacrifice fly off Brad Ziegler (6-1), but Eaton put a quick end to a night of momentum swings by sending the first pitch by Darren O'Day (5-2) into the pool in right-center to set off a wild celebration.
Copyright 2013 Associated Press. All rights reserved.