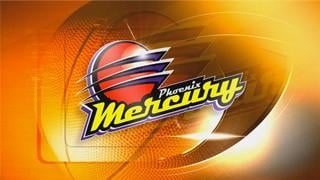 © CBS 5
PHOENIX (AP) -
Diana Taurasi had 20 points and seven assists to lead the Phoenix Mercury to their second straight win over the Tulsa Shock, a 77-56 victory Sunday night.
Tulsa missed 15 straight shots, getting shutout over a 10-minute stretch of the first half, while Phoenix scored 21 points in a row to take control in the second quarter.
Candice Dupree had 20 points, seven rebounds and three assists for the Mercury (12-11), who beat the Shock on Friday.
Liz Cambage had 19 points and six rebounds for Tulsa (7-17), which has lost four of its last five games.
Phoenix set a league mark with 12 blocked shots in the first half and held Tulsa to a franchise-low four points in the second quarter.
Copyright 2013 CBS 5 (Meredith Corporation). All rights reserved.