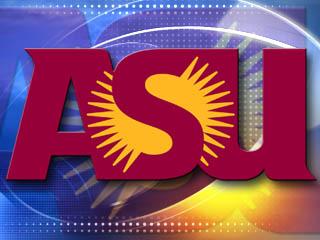 © cbs 5
PHOENIX (CBS5) -
The Sun Devils have landed in Beijing and are safely tucked away in their beds (except Richie Edwards, who is working with Academic Adviser Patrice Feulner finishing up a summer school assignments due this week). Today was a long travel day, but here is some Sun Devil Data anyway…
The official travel party is made up of 34 Sun Devils. We will break it down who made the trip later but if you don't see Steve Patterson at Camp Tontozona this week, now you know why. He is here with us, along with Vice President of Arizona State Christine Wilkinson and a few others we will talk about through the week when it is not 2 a.m. China time. Most of the guys will be finishing up some summer school assignments so Patrice Feulner is here, our assistant Athletic Director for Office of Student-Athlete Development. Patrice played soccer at ASU a little while back, so she knows all that goes into being a student-athlete.
We hope you have a good August 9. Ours didn't happen. We left the Weatherup Center at 1 p.m., had a 3 p.m. flight to Seattle, then had the 12 hour flight to Beijing. China is 15 hours ahead, so we landed at about 11:45 p.m., and by the time we made it through all the check-in areas (passport, etc.) and got to hotel, it was 1:30 a.m.
Newcomer Sai Tummala was not affected by the 12-hour flight from Seattle toBeijing. "The flight home to India is a 24-hour trip," he calmly stated. Look for some great stuff on Sai throughout this year as he is majoring in pre-med. Yup, he wants to be a doctor. And did you know his sister plays at Harvard? Here is a good State Press story on Sai from earlier this summer… (http://www.statepress.com/2013/05/28/basketball-recruit-seeks-to-impact-program/ ).
Copyright 2013 CBS 5 (Meredith Corporation). All rights reserved.