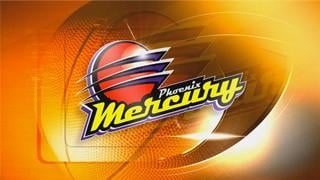 © cbs 5
Candace Parker had 21 points, eight rebounds and five assists to lead the Los Angeles Sparks to their fifth straight win, an 88-76 victory Sunday over the Phoenix Mercury.
Nneka Ogwumike added 16 points and 13 rebounds for the Sparks, who have beaten their last five opponents by an average of 18.6 points a game after a 5-4 start.
Phoenix (8-7) played its second straight game without No. 1 draft pick Brittney Griner, who has a sore left knee injured June 6 against Minnesota.
Los Angeles took control early with a 13-point run in the first quarter and then held off Phoenix rallies in the second and third quarters.
Diana Taurasi had 23 points, including three 3-pointers, to lead the Mercury, who have lost three straight after winning five in a row.
Copyright 2013 CBS 5 (Meredith Corporation). All rights reserved.