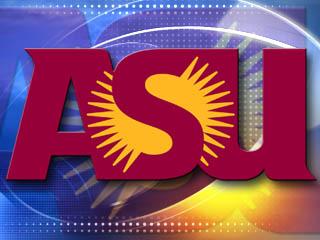 © cbs 5
PHOENIX (CBS5) -
Amber Freeman of Arizona State softball has been invited to the USA Softball Women's National Team Selection Camp as announced by the Amateur Softball Association (ASA) of America and USA Softball.
Freeman is one of 32 student-athletes that will vie for one of 17 spots on the 2013 USA Softball Women's National Team, which will be announced on Friday, June 14.
The Pac-12 Softball Player of the Year and a First Team All-American, Freeman helped lead the softball team to its 11th appearance in the Women's College World Series, a final record of 50-12 and tied for second in the Pac-12 Conference (16-8).
Copyright 2013 CBS 5 (Meredith Corporation). All rights reserved.