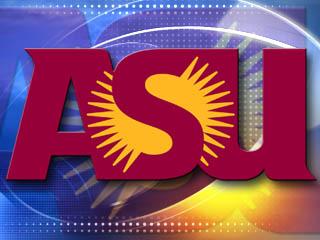 © cbs 5
Kasey Coffman homered on the first pitch of the game and scored three times as Arizona State beat Columbia 10-5 to eliminate the Lions at the Fullerton regional Sunday.
The Sun Devils (37-21-1) were scheduled to face regional top seed Cal State Fullerton later Sunday night, needing a win to avoid elimination.
Nathaniel Causey also homered for Arizona State, which scored 10 runs on just five hits. Columbia (28-21) issued five walks and hit two batters to help the Sun Devils.
After Coffman's leadoff homer, the Lions briefly held the lead in the first after Joey Falcone hit a two-run double to make it 2-1. But ASU retook the lead for good with a six-run third inning that chased Columbia starter Stefan Olson from the game.
The Lions actually outhit the Sun Devils 12-5, but stranded 13 runners, including seven in scoring position.
Copyright 2013 CBS 5 (Meredith Corporation). All rights reserved.