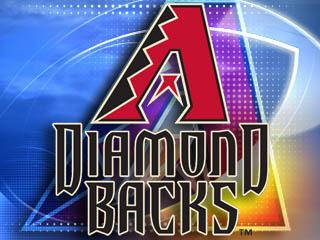 LOS ANGELES (AP) -
Paul Goldschmidt did it again. He hit a two-run home run in the ninth inning to lead the Arizona Diamondbacks to a second straight win over the Los Angeles Dodgers.
Goldschmidt had four hits in the first game of the series Monday, including his sixth home run of the season. His seventh round-tripper helped the Diamondbacks to a second straight win.
Rookie shortstop D.D. Gregorious extended his hitting streak to 10 games. He also made an incredible defensive play at shortstop.
Closer J.J. Putz left the game with an injury in the ninth and gave way to Heath Bell, who got the save for Arizona.
The Diamondbacks go for the sweep on Wednesday.
Copyright 2013 Associated Press. All rights reserved.