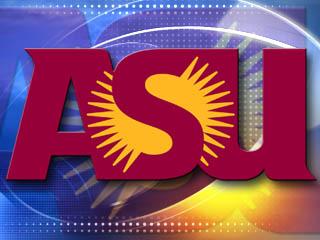 ? cbs 5
PHOENIX (CBS5) -
A five-run second inning and a pair of three-run homers were not enough for Arizona State softball as the Sun Devils fell 10-9 in a walk-off at Arizona Friday night. The televised Pac-12 Network series continues at 6 p.m. PT Saturday.
Despite opening with an 8-0 lead, the Sun Devils succumbed to a five-inning rally by Arizona before falling 10-9. ASU is now 42-8 overall and 13-6 in the Pac-12 while Arizona took a boost with the win, 29-22 overall and 6-13 in conference play.
Dallas Escobedo pitched 5.2 innings in the game but it would be reliever Mackenzie Popescue (17-4) who garnered the loss, giving up the go-ahead run in the bottom of the seventh. Shelby Babcock went the distance for UA's win, making her 16-9 on the year.
Copyright 2013 CBS 5 (Meredith Corporation). All rights reserved.