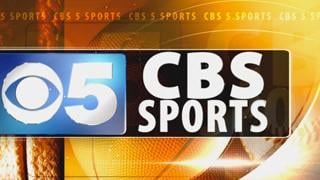 ? cbs 5
PHOENIX (CBS5) -
The U.S. Soccer Federation yesterday announced the opening round match ups for the Lamar Hunt U.S. Open Cup, and Phoenix FC has been tagged to face United Soccer League's PDL team, FC Tucson. The Wolves will travel to Tucson on Tuesday, May 14, to face its in-state opponent for a 7:30 p.m. match at the Kino Sports Complex North Grandstand.
The Lamar Hunt U.S. Open Cup is the oldest ongoing national soccer tournament in the United States. All teams affiliated with United States Soccer Federation--everyone from amateur teams to professional clubs of USL PRO and Major League Soccer--are open to compete in the tournament. The defending champions are Major League Soccer's Sporting Kansas City, who beat the Seattle Sounders on penalty kicks in 2012.
"This is an amazing opportunity for our club to face the best soccer clubs in the United States," said Phoenix FC Managing Director, Rui Filipe Bento. "It all starts with a very good FC Tucson side, and we hope that all Phoenix FC fans make the trip down south to support the Wolves on our quest for the Cup."

Said FC Tucson General Manager Jon Pearlman, "This is another opportunity for Tucsonans to remind our friends in Phoenix that we have a strong team and amazing fans. Arizona/Arizona State is one of the longest-standing rivalries in NCAA Division I and hopefully, this will become a great derby that lasts just as long. This game will give the winner a season of bragging rights, and our team will no doubt battle for 90 minutes plus to have them."
Phoenix FC is celebrating its inaugural season as a USL PRO franchise. The Wolves recently defeated the Wilmington Hammerheads 3-1 just days after earning a short-handed road draw against Major League Soccer's Real Salt Lake Reserves team. Two former FC Tucson players are currently on the Phoenix FC roster: Reid Schmitt and FC Tucson's leading scorer in 2012, Donny Toia.
Phoenix FC supporters can purchase tickets now by heading to www.fctucson.com and clicking on the "tickets" tab at the top of the page. Tickets for the match are $16 for adults and $10 for children (12 and under) and all seats are general admission.
Copyright 2013 CBS 5 (Meredith Corporation). All rights reserved.