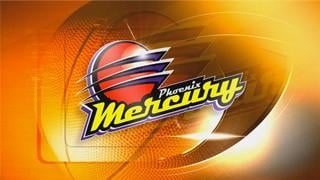 ? cbs 5
PHOENIX (CBS5) -
The Phoenix Mercury will hold tryouts for the 2013 Male Practice Squad on Saturday, May 4 on the practice court at US Airways Center. The tryouts will be divided into two sessions: 10-11:30 a.m. and 12–1:30 p.m. Media is welcome to attend both sessions.
Tryouts will be led by the Mercury coaching staff, including Head Coach and General Manager Corey Gaines. The Male Practice Squad will be comprised of approximately 20 men who will get the unique opportunity to practice with Mercury great, Diana Taurasi, and this year's WBNA No. 1 overall draft pick, Brittney Griner, throughout the 2013 season.
Copyright 2013 CBS 5 (Meredith Corporation). All rights reserved.