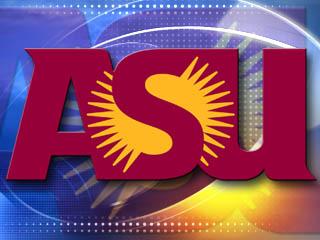 © cbs 5
PHOENIX (CBS5) -
In the Pac-12 home opener for Arizona State softball, the Sun Devils (32-3, 3-1 Pac-12) used a pair of home runs to outlast Oregon State (23-7, 0-1 Pac-12) by a score of 5-4 on Thursday night.
The Sun Devils kick started the game in the bottom of the second with a three-run frame. ASU backed it up with a solo run in the third and the fifth but Oregon State kept things close with a pair of two-run homers in the fourth and seventh. Dallas Escobedo picked up her 17th win of the season by fanning seven Beaver batters, including the final batter faced.
Copyright 2013 CBS 5 (Meredith Corporation). All rights reserved.