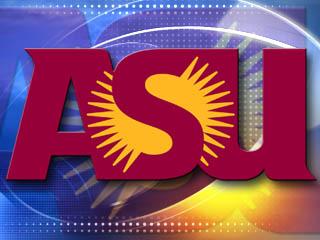 © cbs 5
PHOENIX (CBS5) -
Arizona State softball (29-3, 0-1 Pac-12) dropped the Pac-12 Conference opener at UCLA (24-4, 1-0 Pac-12) with a score of 3-2 on Friday night.
Dallas Escobedo garnered the loss after six innings and five strikeouts, dropping her to 15-3 overall and 0-1 in Pac-12. Ally Carda got UCLA's the win in the upset, moving her to 15-2 overall and 1-0 in Pac-12.
Up Next:
ASU will play UCLA at 6 p.m. Saturday night. The Sun Devils close the first Pac-12 opening road swing at 12 p.m. PT.
Notes
Eight of nine Pac-12 teams are ranked in the Top 25 of the NFCA poll. ASU is the highest ranked, No. 2, out of all conference teams. Issued by the Pac-12 office, the May 11 game against Oregon will be at 5 p.m. now on the Pac-12 Network.
Copyright 2013 CBS 5 (Meredith Corporation). All rights reserved.