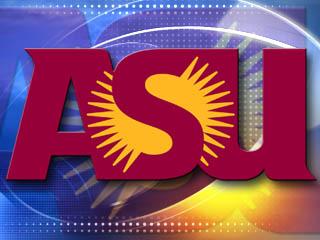 © cbs 5
PHOENIX (CBS5) -
Mackenzie Popescue picked up Arizona State softball's first road victory of the season, shutting out Cal State Fullerton 9-0 on Thursday. In game two of the Judi Garman Classic, Dallas Escobedo led the Sun Devils to their first win against a ranked foe this year.
ASU outlasted No. 9 Texas, 3-0 and improve to 27-1 riding a six-game winning streak.
Shutouts from Popescue and Escobedo gave Arizona State a pair of wins on opening day of the Judi Garman Classic. Host school Cal State Fullerton drops to 11-15 overall and No. 9 Texas falls to 23-4 on the season.
Copyright 2013 CBS 5 (Meredith Corporation). All rights reserved.