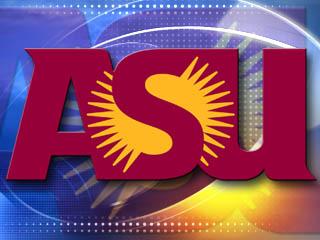 © cbs 5
Cassie Harberts had 12 points and 10 rebounds on Sunday and Southern California defeated Arizona State 67-60 in the teams' Pac-12 regular-season finale.
Christina Marinacci and Ariya Crook scored 13 points each for the Trojans (10-19, 7-11 Pac-12). Kiki Alofaituli scored 11 for USC.
The Trojans never trailed and led 34-23 at halftime, but the Sun Devils (13-17, 5-13) closed within four points four times in the second half, the last with 19 seconds remaining. Alexyz Vaioletama made one free throw and Marinacci made two to complete the scoring.
Janae Fulcher of Arizona State had game highs with 17 points and 13 rebounds. Promise Amukamara added 10 points for ASU.
Copyright 2013 CBS 5 (Meredith Corporation). All rights reserved.