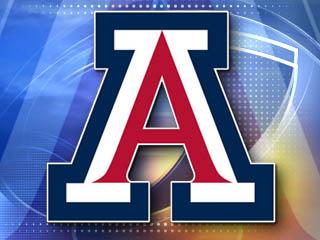 © cbs 5
Davellyn White scored 21 points and Arizona defeated Utah 61-52 on Sunday to snap an eight-game losing streak.
White also had nine rebounds, five steals and four assists for the Wildcats (12-13, 4-10 Pac-12). Alli Gloyd had eight points and nine rebounds for Arizona.
Utah scored the game's first four points, but Arizona followed with an 18-0 run to quickly take control.
Michelle Plouffe led the Utes (14-11, 5-9) with 21 points and 16 rebounds. Taryn Wicijowski had 14 points and 10 rebounds for Utah, and Iwalani Rodrigues contributed 11 points. Rodrigues and Plouffe each had six assists.
The Wildcats led 35-24 at halftime, and the Utes never got closer than six points after that.
Both teams shot 36 percent from the field.
Copyright 2013 CBS 5 (Meredith Corporation). All rights reserved.