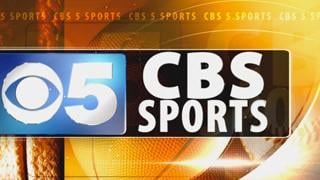 © cbs 5
PHOENIX (CBS5) -
The Grand Canyon University baseball team swept their three-game series against visiting Saint Martin's after winning, 5-4, today in the final matchup. The win, which was the fourth straight for the Antelopes, improved their overall record to 4-2. The Saints fell to 0-10 on the season.

Reliever Coley Bruns picked up his second win of the season after tossing 3.1 scoreless and hitless innings, collecting 3 strikeouts in that time. Starter Trent Wilson allowed just 1 run on 3 hits and 3 walks with 4 strikeouts over 4.2 innings of work. Kevin Behnke recorded his first career save with GCU.

"Coley is doing a great job," said head coach Andy Stankiewicz. "Trent needs to be better than that, because we need our starters to go deeper in the game. But Coley stepped up big time and got us out of some jams. He put up some good innings in the middle there and has done a great job in that role thus far."

Saints starter Brendan Jeffers was charged with his second loss of the season.

GCU was led offensively by Michael Pomeroy and Nick Chapman, who both collected two hits in the game. Four different 'Lopes players recorded an RBI, while seven of GCU's nine starters had at least one hit.

The 'Lopes got their bats swinging early as they collected five consecutive hits, all singles, to open the bottom half of the first inning to claim an early 3-0 lead. GCU made it a 4-0 game when Pomeroy scored via a Brandon Smith two-out single in the third inning.

"We were hitting well early and I was encouraged by our start," added Stankiewicz. "In that first inning we had five straight singles and that was good baseball. Then we let their pitcher dictate the game after the first inning and that is not what we want to do offensively. We got away from our game plan a little bit, our swings started getting bigger and we started coming out of the zone a little bit. Their pitcher caught a rhythm and kept us off balance. So we need to do a better job of closing down a team when we have them on the ropes."

The Saints got on the board in the fourth inning after a one-out single came around to score, but a great throw from Smith in right field to catcher Steven Swingle ended the inning with an out at home plate.

Neither team would score again until GCU cushioned their lead with a run in the sixth inning when pinch-hitter Garrett Jeffries singled and scored on an RBI double from Nick Chapman.

Both pitchers then faced the minimum six batters over the next two innings before Saint Martin's slowly chipped away at GCU's lead in the ninth inning. The first two Saints batter reached base via hit and a two-out, bases loaded RBI single by the ninth hitter in the batting order made it a one-run game with runners on first and third. However, Behnke got a flyout to left field to end the game and secure the series sweep for the 'Lopes.

"A win is a win and three straight against a good opponent is always hard to do," Stankiewicz said. "They are a good team and have had a lot of success. Saint Martin's has gotten off to a slow start but they are going to be fine. Colorado Mesa is very good; historically they have always had success and been a playoff team. So we need to take this momentum into next weekend's series."

The 'Lopes will return to action at Brazell Stadium next weekend when they host Colorado Mesa on Friday at 7 p.m. Fans can follow the action via live stats by visiting www.gculopes.com.
Copyright 2013 CBS 5 (Meredith Corporation). All rights reserved.