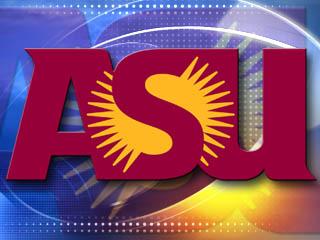 © cbs 5
PHOENIX (CBS5) -
Grand Slams were only a portion of the show Arizona State softball (11-0) put on Saturday night. The Sun Devils used heavy hitting to fuel past Illinois Chicago 15-0 in five innings. Against Illinois State, ASU's 11 hits and Dallas Escobedo's 14 strikeouts aided a 7-1 victory.
Arizona State hammered past UIC (0-9) in the opening game of the double header, 15-0 in five innings. The Sun Devils hit two grand slams (by Coyle and Aguirre) in the fifth inning, a feat ASU also accomplished on April 20 of last year against 16th-ranked Stanford.
Illinois State suffered a loss to ASU as well, 7-1. Alix Johnson led the batters, going 3-for-4 with one run scored and three RBI. She finishes the game on a three-game hitting streak. Escobedo picked up her seventh win after fanning 14, just one shy of her season best.
Copyright 2013 CBS 5 (Meredith Corporation). All rights reserved.