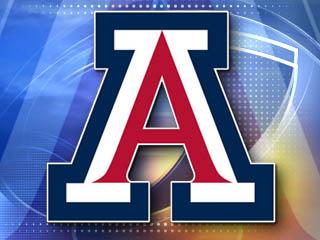 © cbs 5
Nick Johnson scored 18 points to lead No. 9 Arizona to a 85-57 win over Texas Tech on Saturday night, keeping the Wildcats unbeaten.
Solomon Hill and Mark Lyons each added 14 points for Arizona. Kaleb Tarczewski pulled down 13 rebounds for the Wildcats (5-0).
Texas Tech kept it close early but Arizona steadily pulled away for the easy win. The Wildcats, averaging 10 3-pointers a game coming into the contest, hit eight from beyond the arc on 22 attempts
Jaye Crockett scored 12 points to lead Texas Tech (4-1).
The Wildcats dominated on the boards, pulling down 41 to the Red Raiders 26, and got 16 second-chance points. They also got 21 points off 16 Texas Tech turnovers. The Red Raiders fell well below their per-game point average. They came in averaging 88.8 points in each of their wins.
Copyright 2012 Associated Press. All rights reserved.