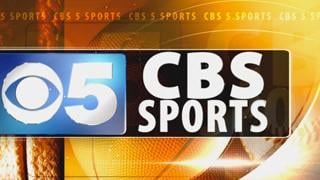 © cbs 5
Northern Arizona coach Jack Murphy has signed five players to his second recruiting, including two players from Arizona.
The 2012-13 class, announced Wednesday, includes guard Travis Meeker from Mesa Red Mountain High School and guard Christopher Miller from Greenway High School in Peoria.
It also includes forward Zachary Reynolds from Tampa Bay, Fla., forward Terry Winn of Memphis and guard Kris Yanku from Chatsworth, Calif.
Current Northern Arizona freshman Dewayne Russell and Bryce Gosar, members of Murphy's first recruiting class, also are from Arizona.
Murphy, a former assistant at Memphis and at Arizona under Lute Olson, was hired as Northern Arizona's coach this year to replace interim coach Dave Brown.
Copyright 2012 Associated Press. All rights reserved.