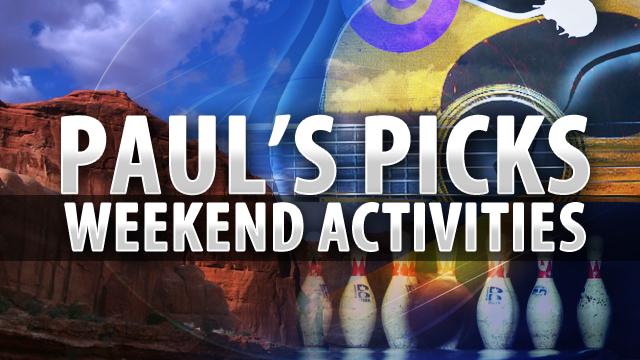 © CBS 5
PHOENIX (CBS5) -
Paul Horton's weekend picks includes a teen heartthrob this week.
JUSTIN BIEBER
On Friday morning, CBS 5 morning news gave away free tickets to see Justin Bieber in concert and meet him backstage. There are two VERY happy viewers who will have a great time Saturday night. If you have Bieber fever, head on out to the Jobing.com Arena in Glendale and get ready for a party. The concert is bound to be full of dancing, fireworks and screaming girls. Tickets are sold out for the event, but you can still find tickets on Stub Hub.
CARDINALS GAME
What an amazing start to the season! Arizona Cardinals are 3-0. This is the first time that has happened since 1974. Who knows? They may end up 4-0 after taking on the Miami Dolphins. Quarterback Kevin Kolb is looking good, and the defense has been amazing. Just a few tickets are available for Sunday's game. If you don't get tickets, you can always watch the game right here on CBS 5 at 1 p.m.
TASTE OF WILLIAMS
If you need to get away, why not head out on a road trip to Williams? This weekend, the great Route 66 town is having its annual Taste of Williams event. The food and art extravaganza features artists, local breweries, local wine and the great restaurants in the area. There will be great bluegrass music, and other bands on hand to entertain as well. Here's the best part: it's located at Bearizona Wildlife Park, so while you are there enjoying the food, you can also check out the great sights at the park. The Taste of Williams takes place on Saturday from 5-8 p.m.
Copyright 2012 CBS 5 (Meredith Corporation). All rights reserved.