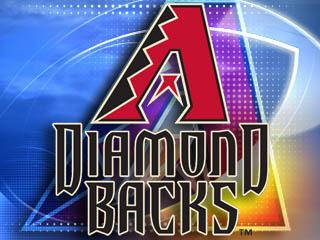 © CBS 5
PHOENIX (AP) -
Adam Eaton tripled to spark a three-run fifth inning and the Arizona Diamondbacks rallied to beat the San Diego Padres 6-2 on Wednesday night.
Dan Wheeler had an RBI triple, and Miguel Montero and Paul Goldschmidt added run-scoring doubles for the Diamondbacks, who have won three straight. Arizona remained 4 1-2 games behind St. Louis for the second NL wild card.
Arizona starter Trevor Cahill (12-11) went six innings, allowing two runs and five hits with four walks and four strikeouts.
Max Venable and John Baker had consecutive RBI singles for the Padres, who have lost two straight to the Diamondbacks after winning eight of their previous nine against them.
Padres starter Edinson Volquez (10-11) gave up four runs and eight hits over six innings. He struck out five and did not walk a hitter for the first time since Sept. 25, 2006 for Texas against the Los Angeles Angels, a span of 108 starts.
Copyright 2012 Associated Press. All rights reserved.