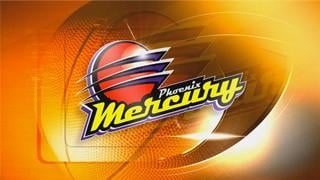 © cbs 5
PHOENIX (AP) -
Ivory Latta scored 11 of her 20 points in the fourth quarter to lead the Tulsa Shock past the Phoenix Mercury 92-84 on Friday.
Glory Johnson added 18 points and six rebounds as the Shock (7-23) snapped a four-game losing streak. Lynetta Kizer had 19 points and seven rebounds for Phoenix (7-23), which has lost four of its past five.
Tulsa took advantage of 21 Phoenix turnovers, converting them into 25 points, seven of them in the final period. The Shock ran off seven straight points midway through the fourth quarter to take an 87-78 lead with 3:20 left.
With three starters out because of injury, Phoenix used just seven players on Friday, including three rookies.
Copyright 2012 Associated Press. All rights reserved.