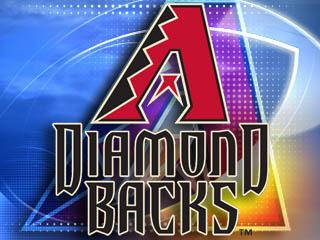 © cbs 5
Chase Headley drove in four runs on two home runs, including a solo shot leading off the eighth inning that lifted the San Diego Padres to their seventh straight victory against the Arizona Diamondbacks, 6-5 on Friday night.
Coming off a hot August in which he had 10 homers and 31 RBIs to win NL Player of the Month honors, Headley extended his career highs to 26 home runs and 98 RBIs.
After the Diamondbacks rallied from a 5-0 deficit to tie the game in the eighth, Headley opened the bottom of the inning with a shot to straightaway center field off David Hernandez (2-3).
In the third, Headley hit a monster three-run homer that almost landed in the giant paint can in left field at Petco Park.
Arizona has been outscored 48-25 in their seven straight losses to San Diego.
Copyright 2012 Associated Press. All rights reserved.