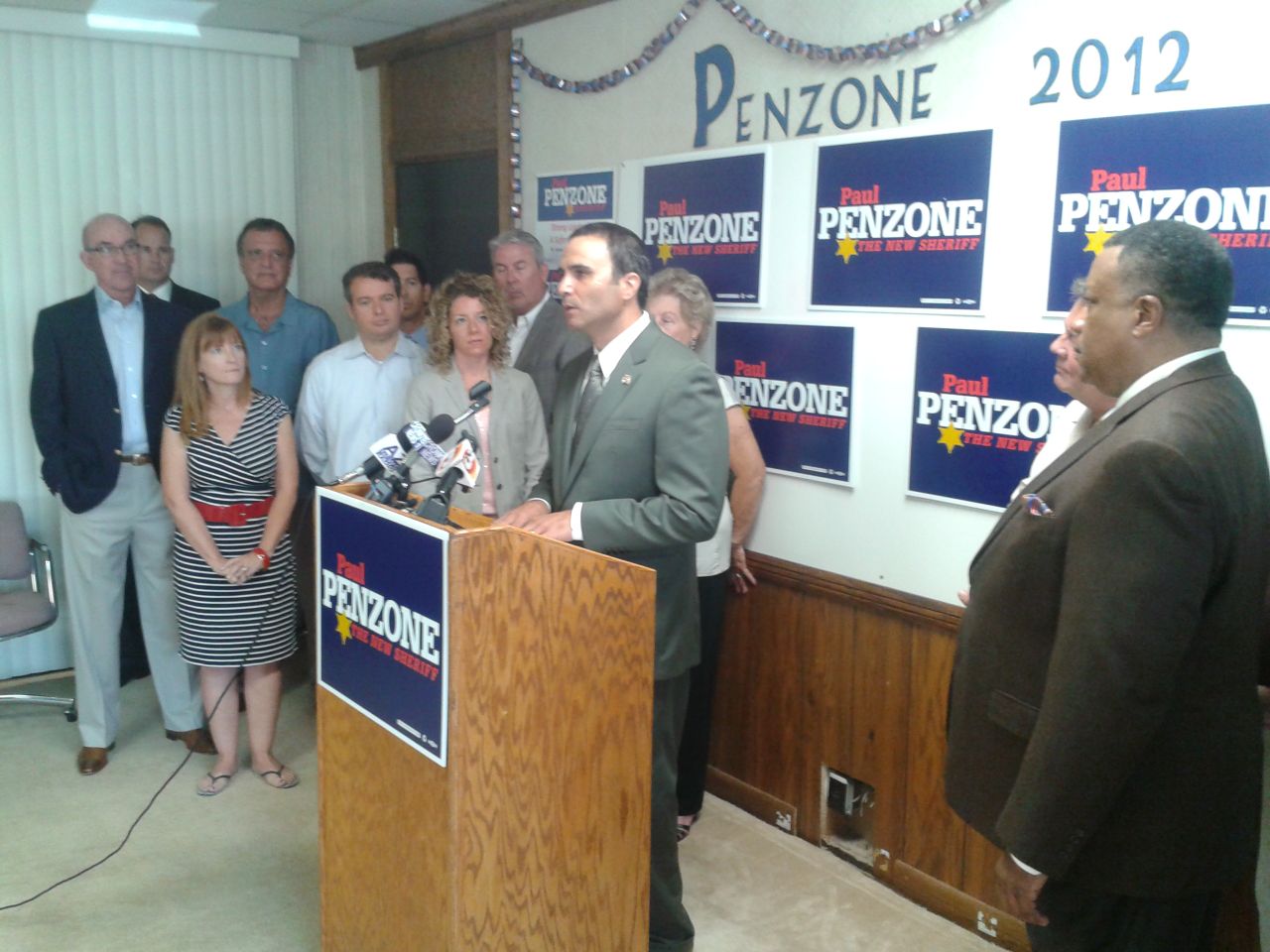 © Daniel Westerhold, cbs5az.com
PHOENIX (CBS5) -
Supporters for Democratic candidate for sheriff, Paul Penzone, gathered at this campaign headquarters in Phoenix on Thursday to let voters know that Sheriff Joe Arpaio needs to go.
"It's time to move forward," Penzone said.
He feels Arpaio has neglected the quality of life for the residents of Maricopa County.
Penzone went on to say Maricopa County needs a leader, not a sheriff "in front of an elephant cage in Tampa, FL." Arpaio is planning to speak Thursday at the Republican National Convention in Florida.
In his campaign, Penzone promises to service the public, not to be served by the public. He believes law enforcement represents what's greatest about our society and that everyone is entitled to respect, dignity and a professional law-enforcement agency focused on safety.
Penzone is a 21-year veteran of the Phoenix Police Department and longtime face of the Silent Witness program.
Arpaio is going for his sixth term in office in the race against Penzone and independent Mike Stauffer that will be decided in the November election.
Copyright 2012 CBS 5 (Meredith Corporation). All rights reserved.