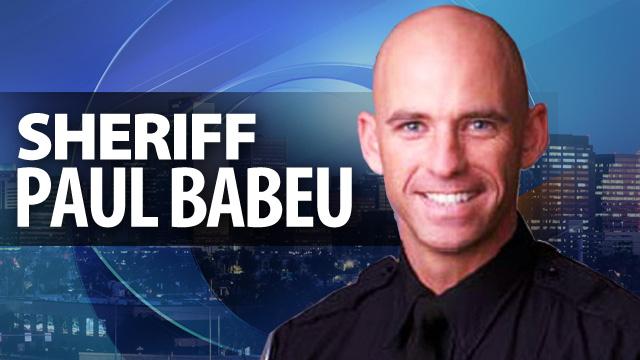 © CBS 5
PHOENIX (CBS5) -
Sheriff Paul Babeu was a clear winner in the Republican race, with more than 60 percent of the votes.
Babeu called it an amazing victory in a difficult year. He's been plagued by scandal involving a former lover and some racy photos.
"To have a Republican, a conservative, to get two of three votes, to lead 44 percent... quite an acknowledgement for me and those in the sheriff's office," Babeu said.
Babeu won his first term in 2008, becoming the first Republican ever elected in Pinal County.
His office focuses on border security and cracking down on human and drug smuggling.
Kevin Taylor will run against him in the November primary.
Copyright 2012 CBS 5 (Meredith Corporation). All rights reserved.