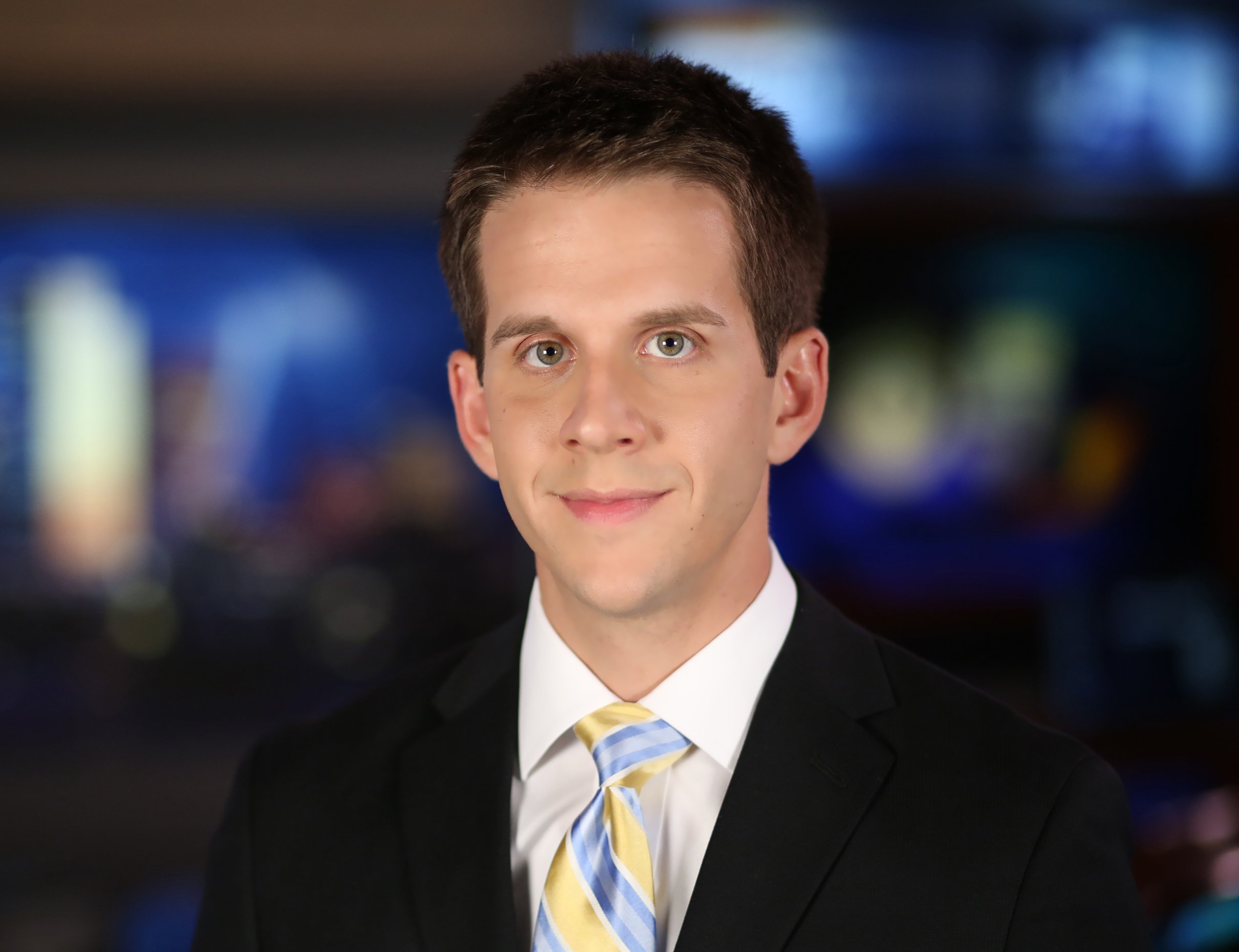 © CBS 5
Greg Argos has been a reporter at CBS 5 News since July of 2012. He's known for his fast-paced story-telling style. While in Phoenix, he earned a Rocky Mountain Emmy for Consumer/Business Reporting and a nomination for On-Camera Talent/General Assignment Reporting. Greg has traveled to all parts of Arizona covering stories, including the Prescott-area for the tragic loss of the Yarnell 19 Firefighters.

Greg moved here from Charlotte, North Carolina where he worked as a morning reporter at the NBC station. He was called on to cover everything from breaking news to more lighthearted stories. In August of 2011, he spent a few days on the East Coast getting tossed around by Hurricane Irene and submitting reports for stations throughout the country.
This Northeast native was born in New Jersey, but grew up in Dover, Delaware. He graduated from New York University. While in school, he worked as a freelance photojournalist and assignment desk editor at New York 1 News in Manhattan. His most memorable story there is covering the Papal Mass at Yankee stadium in the spring of 2008.
Then, he bounced to South Carolina, working at WMBF News in Myrtle Beach as a reporter and anchor. It's there he won three first-place Associate Press awards for business, consumer and education stories.
Greg is glad to call the Valley home. When he's not reporting, you can bet he's trying to explore everything the Phoenix area has to offer. He enjoys finding unique restaurants and adventuring to different towns throughout Arizona.

Feel free to shoot Greg an email (greg.argos@cbs5az.com), give him a call (602-763-8748) or send him a tweet if you have any story ideas.