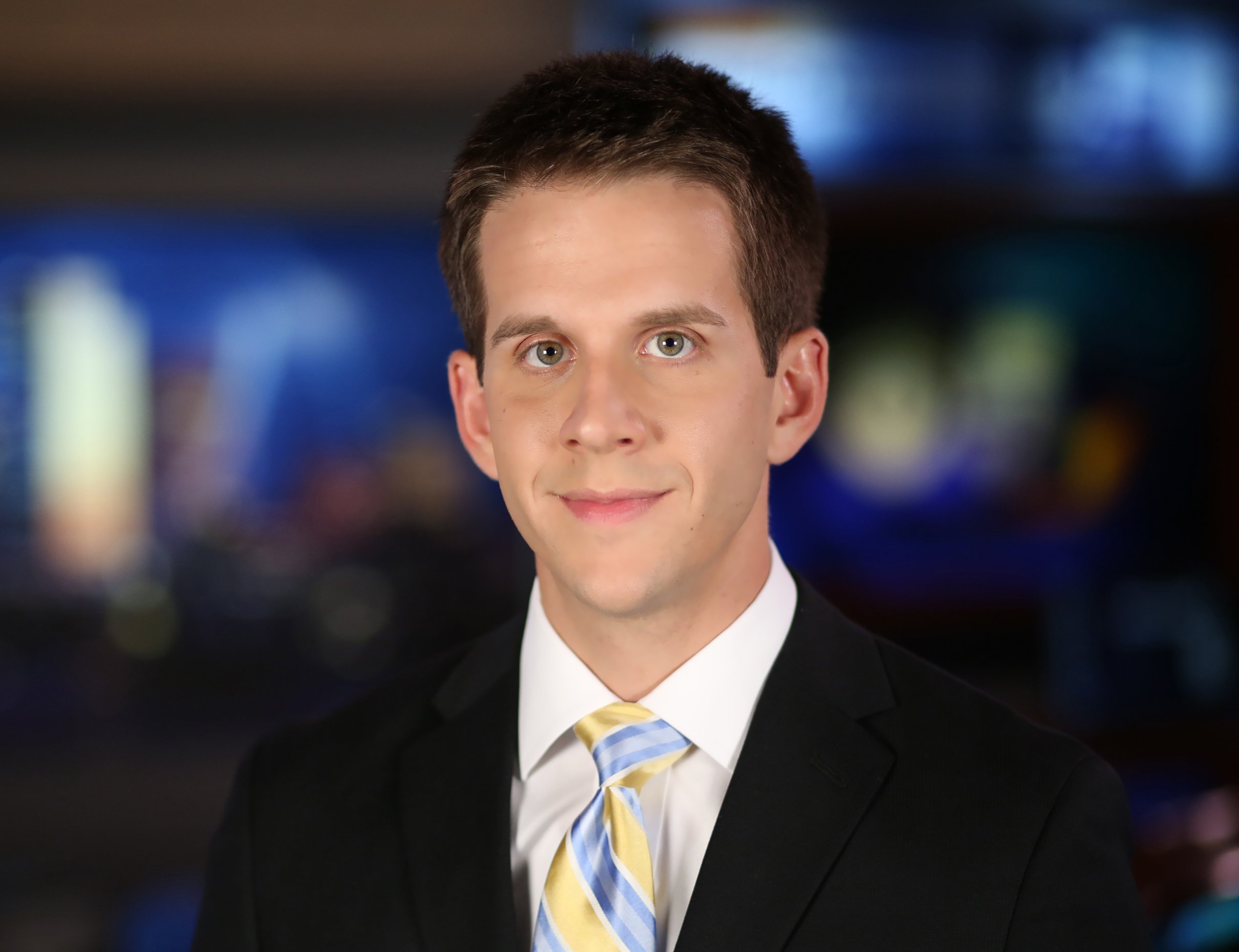 © CBS 5
Greg Argos joined CBS 5 in the summer of 2012. He quickly learned how important it is to drink water often after unloading his moving truck in 110 degree weather!
Greg made the long move from WCNC NewsChannel 36 in Charlotte, North Carolina. There he was the morning reporter, and was called on to cover everything from breaking news to more lighthearted stories. In August of 2011, he spent a few days on the East Coast getting tossed around by Hurricane Irene and submitting reports for stations throughout the country.
This Northeast native (who affectionately calls himself a 'Yankee') was born in New Jersey, but grew up in Dover, Delaware. He graduated from New York University. While in school, he was a freelance photojournalist and assignment desk assistant at New York 1 News in Manhattan. His most memorable story is covering the Papal Mass at Yankee stadium in the spring of 2008.
Then, he bounced to South Carolina, working at WMBF News in Myrtle Beach as a reporter and anchor. It's there he won three first-place Associate Press awards for business, consumer and education stories.
Greg is glad to call the Valley home. When he's not reporting, you can bet he's trying to explore everything the Phoenix area has to offer. That, or he's taking a nap with his English Bulldog.
Feel free to shoot Greg an email (greg.argos@cbs5az.com), give him a call (602-763-8748) or send him a tweet ( @gregargos) if you have any story ideas.