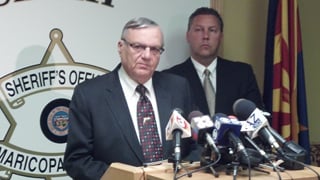 PHOENIX (CBS5) -
Sheriff Joe Arpaio is celebrating his Tent City. Today, the country's largest canvas compound lockup is entering its 20th year.
As part of the celebration, donated moon pies and peanut butter were handed out to inmates, as they watched a documentary about Tent City.
Tent City was created by Arpaio to make room for a growing number of inmates. In 1993, it held 500 inmates. Today it now holds 2,500 inmates.
Copyright 2012 CBS 5 (Meredith Corporation). All rights reserved.