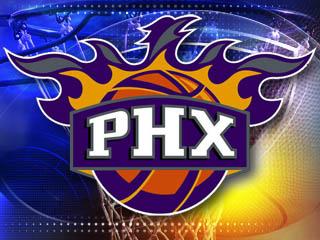 © cbs 5
PHOENIX (AP) -
PHOENIX (AP) -- The Phoenix Suns open their 45th NBA season at home Oct. 31 against the Golden State Warriors.
The schedule was released by the league Thursday and also features a Jan. 30 home game against the Los Angeles Lakers that will mark Steve Nash's return to Phoenix. That's the only Suns game that ABC/ESPN has selected to air this season.
The Suns recently dealt Nash to the Lakers in a sign-and-trade deal that sent four draft picks to Phoenix. Nash and the Lakers first face the Suns on Nov. 16 in Los Angeles.
The Suns' 41-game home schedule also features a Nov. 17 match up with the defending NBA champion Miami Heat plus Jan. 14 and Feb. 10 games against the Western Conference champion Oklahoma City Thunder.
Copyright 2012 Associated Press. All rights reserved.