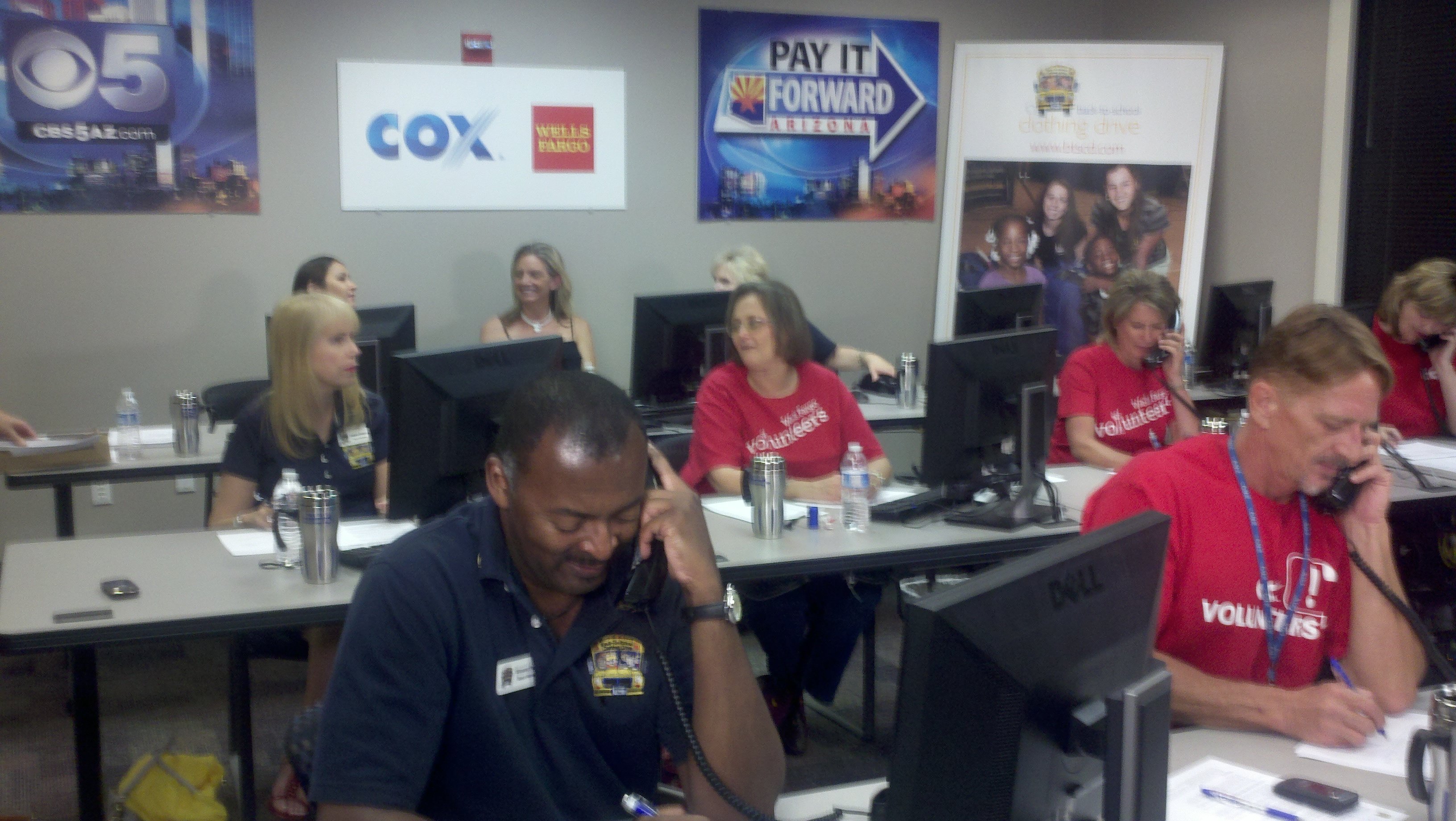 Volunteers answering phones on Friday.
PHOENIX (CBS5) -
CBS 5's phone bank for the Back to School Clothing Drive raised a total of $94,758.
The phone bank was held Friday, July 27 from 5 p.m. to 7 p.m.
The mission of the Back to School Clothing Drive is to provide new school uniforms and outfits, backpacks, and school supplies for Arizona children in need.
CBS 5 Pay It Forward Arizona teamed up with Cox and Wells Fargo to put on the school supplies and clothing drive.
If you missed it, you can still donate. Click here to learn more.
Thank you to everyone who donated!
Copyright 2012 CBS 5 (Meredith Corporation). All rights reserved.