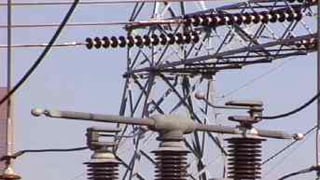 TUCSON, AZ (AP) -
Storms that dumped more than two inches of rain on the Tucson area on Sunday knocked out power for more than 13,000 customers and led to flash flooding.

More than 1,000 lightning strikes were recorded when two brief storms blew through Tucson, the Arizona Daily Star reported
Chris Rasmussen, a meteorologist with the National Weather Service, said hail as large as 1 inch in diameter fell in one part of the city and that wind gusts of up to 60 mph were recorded at Tucson International Airport.

Tucson Electric Power Co. crews worked overnight to restore power to about 11,500 customers in the Tucson area and 1,800 in Marana.

The hardest-hit area was northwest Tucson.
Copyright 2012 Associated Press. All rights reserved.