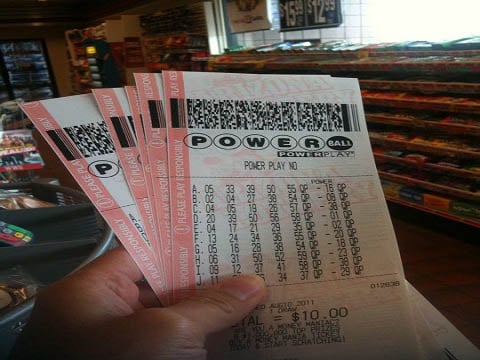 PHOENIX (CBS5) -
Powerball fever is gripping the valley once again as many people are hoping to win big.
Tonight's Powerball jackpot is an estimated $240 million. Ticket sales at grocery stores, gas stations and convenience stores are expected to be strong today in anticipation of the drawing.
We'll have much more on Powerball fever tonight on CBS 5 News at 6:30 p.m. You'll be able to find out the winning numbers on CBS 5 News at 10 or here at cbs5az.com.
Copyright 2012 CBS 5 (Meredith Corporation). All rights reserved.